Architecture is a visual art
our 3D visualization lets you preview your building
We digitally build an entire 3D model in our drafting software Archicad. We have a virtual overview of the building and we can see it from any perspective or section. This new way of drafting offers many advantages, including 3D rendering - making lifelike pictures. With renderings, our clients can easily see the spatial appearance of chosen materials etc. under specific weather circumstances.
render visualization examples: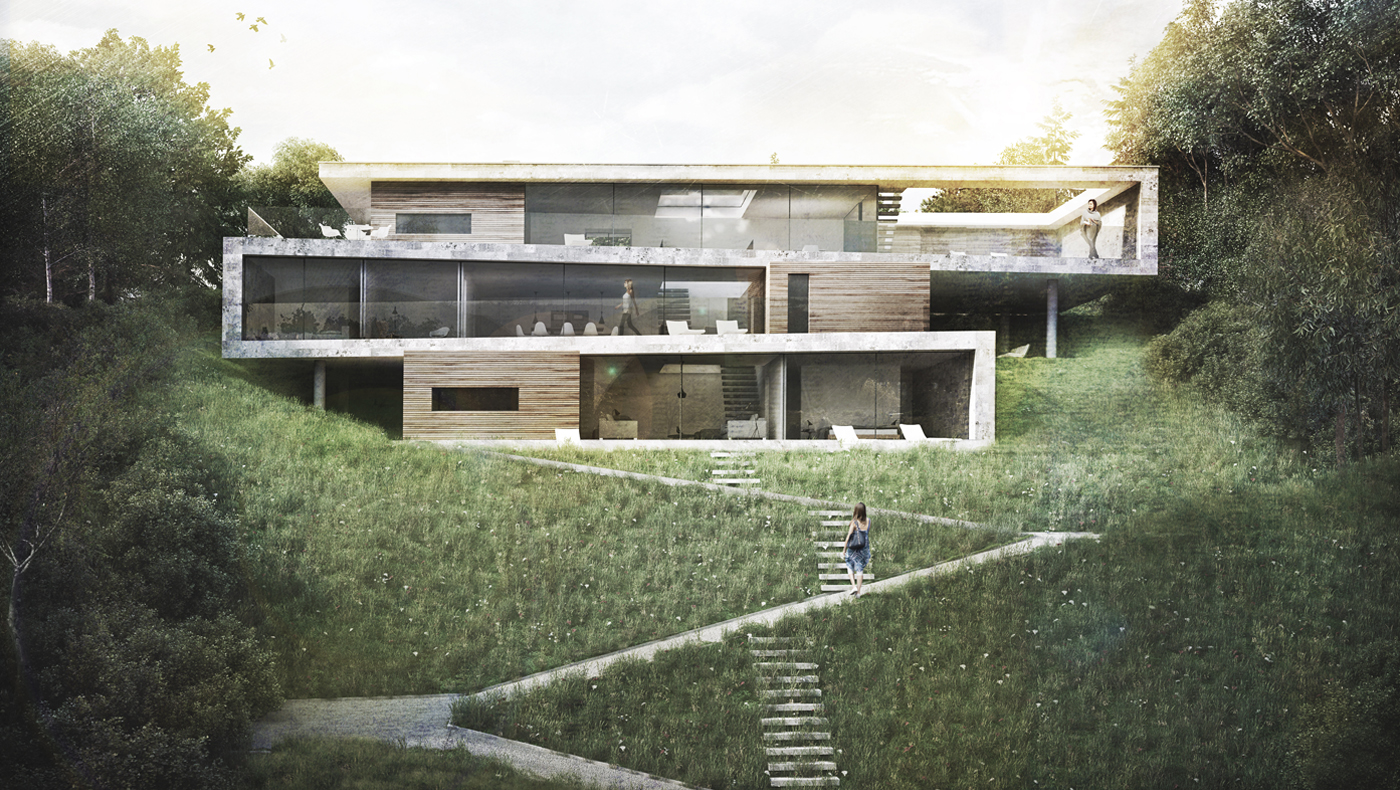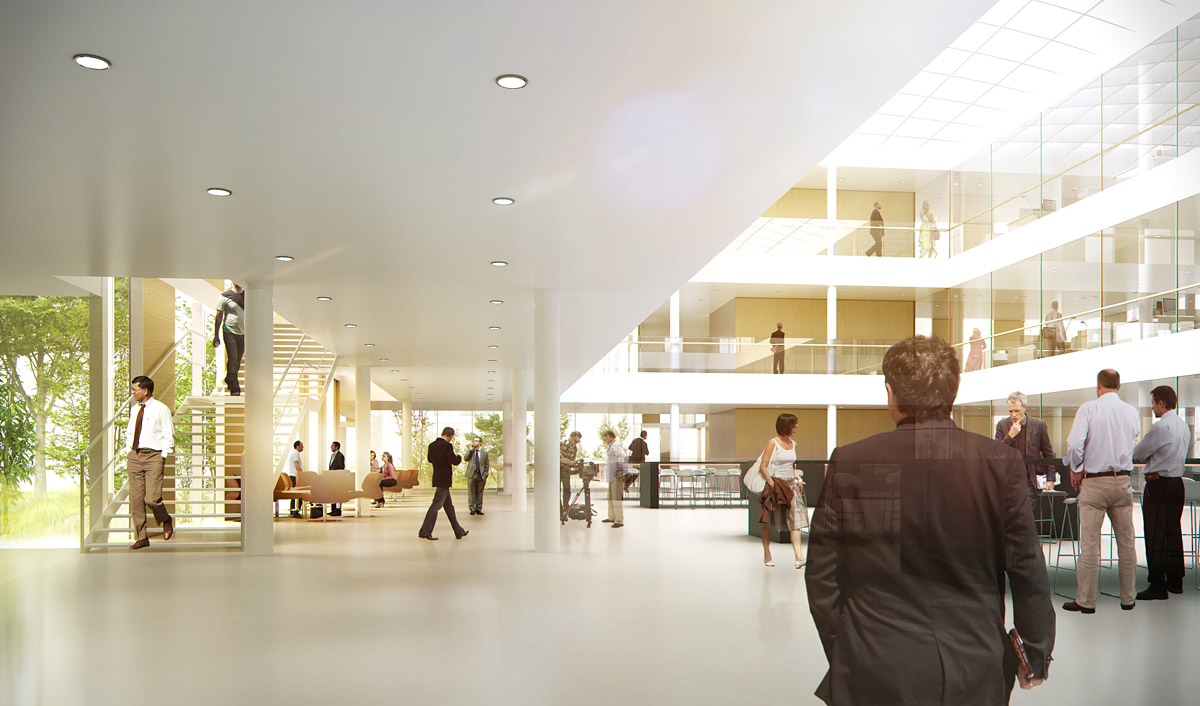 Going even further, interactive real-time walk-throughs can be realized with BIMx Mobile (Building Information Modeling eXplorer). This software lets the client interactively explore the 3D model of the building on a mobile device. It can even be used in combination with 3D glasses, which improve the experience even more.
Try real-time exploration in 3D for yourself
Click the play button beneath and you can start hovering around the 3D model of one of our resedential projects: